R.I.P Sister Mary Elizabeth Sheffer, O.Carm.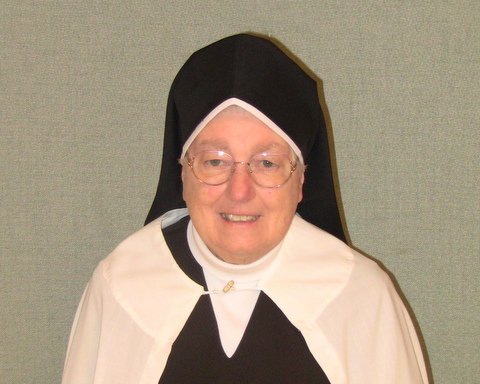 Sister Mary Elizabeth Sheffer O.Carm. died peacefully at St. Patrick's Manor on the morning of Saturday, November 5, 2022, in the 69th year of her religious life. Sr. Barbara and Sr. Brigid were with her when the Lord came to take her to Himself and the Sisters gathered quickly to recite the Rosary.
Mary Elizabeth Sheffer was born in York, Pennsylvania to Francis and Romaine (nee Caslow) Sheffer on December 19, 1937. Having entered the Community on August 28, 1953, she received the habit on March 7, 1954 taking the name Sr. Lawrence Marian and later returning to her baptismal name. She was professed on March 13,1955 and made her final profession of vows on December 8, 1960. Sr. Mary Elizabeth served in numerous locations including Pennsylvania, Ohio, Michigan, Florida, Kentucky, Connecticut and Illinois. Her lengthiest assignments were at St. Rita's Home (1973-1977); St. Margaret Hall (1977-1982); Catholic Memorial Home (1984-1991); St. Joseph's Manor (1991-2006); Little Flower Manor (2009-2017); and St. Patrick's Residence (2017-2022). Trained as a licensed practical nurse, Sr. Mary Elizabeth ministered in various areas including the clinics, pharmacy, central supply, and pastoral care. As her health failed she was transferred to St. Patrick's Manor, Assisted Living Convent on January 22, 2022, was later admitted to the nursing home, but recently returned to the Assisted Living Convent as per her wishes.
A person who loved a celebration, Sr. Mary Elizabeth wore festive socks and aprons for every holiday and brought joy and laughter to those around her. During this month of the Holy Souls, may she know the joy of the Father, Son and Holy Spirit as she is reunited with our Carmelite Sisters who went before her and joins them in a joyful and everlasting celebration!
WAKE
Wednesday, November 9, 2022 2:00 p.m. – 5:00 p.m.
Holy Family Chapel
St. Patrick's Manor
863 Central Street
Framingham, MA 01702
Evening Prayer at 5:00 p.m.
MASS OF CHRISTIAN BURIAL
Thursday, November 10, 2022 10:00 a.m.
Holy Family Chapel
St. Patrick's Manor
Framingham, MA 01701
BURIAL
Thursday, November 10, 2022 2:30 p.m.
Queen of Carmel Cemetery
St. Teresa's Motherhouse
600 Woods Road
Germantown, NY 12526