#LoveMatters Happy Valentine's Day
On Saint Valentine's Day we share with you photos of our Sisters, Residents and Staff in the Homes as they celebrate our hashtag #lovematters- today and always - The Difference is Love!
Photos: Sandy Baumer, LPN/Admissions Coordinator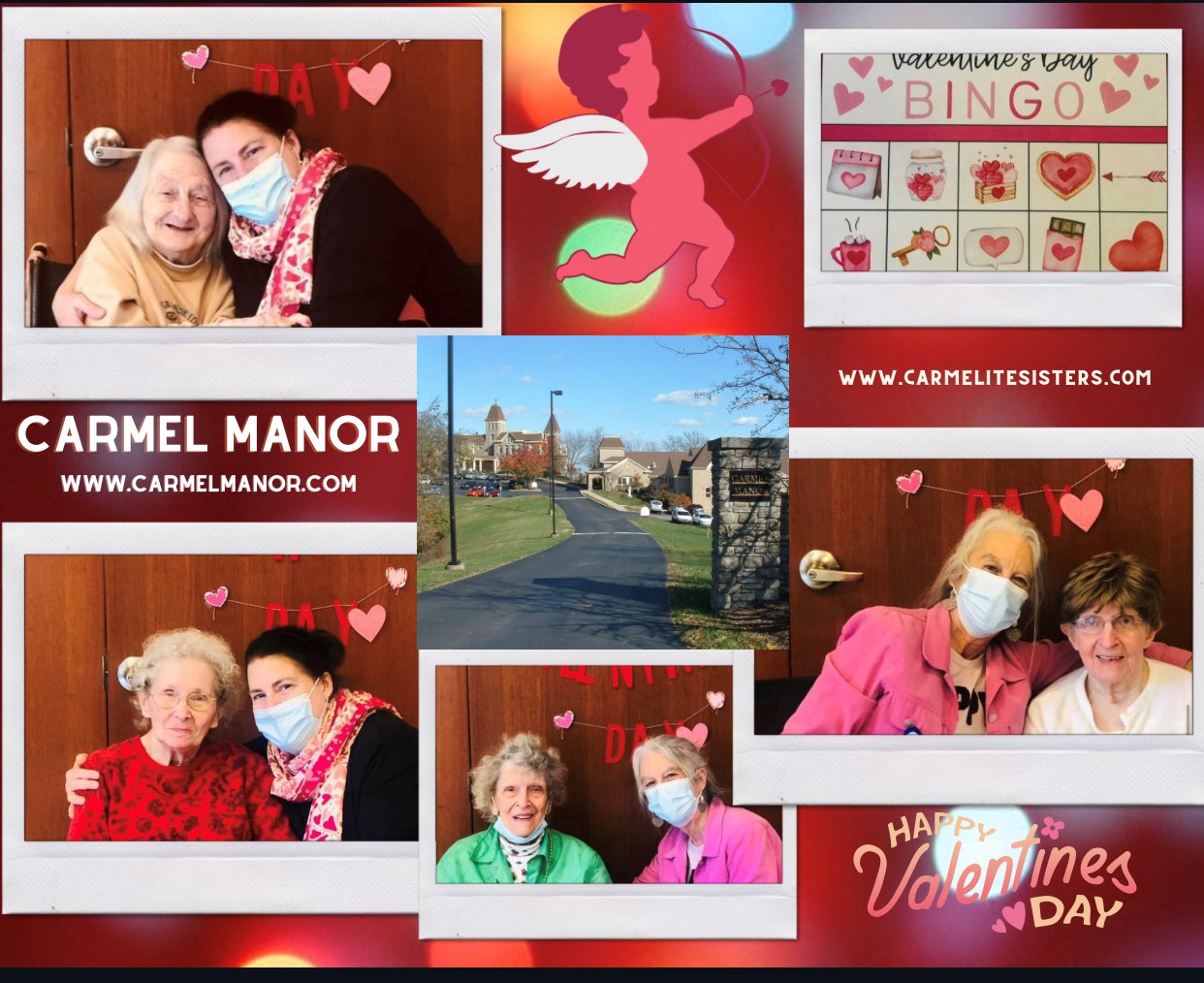 OZANAM HALL NURSING HOME, BAYSIDE, NY
Story/Photo: Sr. Madeline Angeline, O.Carm.

Happy Valentine's Day to the "Best Room Mates Ever", Mrs. Charlotte Smolik (with her daughter Sr. Charlotte Michael Smolik) and Sister Anne La Forest from Beacon Carmel. We also have our lovely "Valentine" staff Assistant Administrator Ana Tagle (standing) and our Infection Control Director Lorna Peterkin (sitting).
CARMEL RICHMOND HEALTHCARE & REHABILITATION CENTER, STATEN ISLAND, NY
Photo: Sr. Mary Suzanne, O,Carm.

Click Video Links below

images/Events/Happy-Valentine-s-Day/IMG_0011.mov

https://www.instagram.com/p/CZ-OjJuPOym/?utm_medium=share_sheet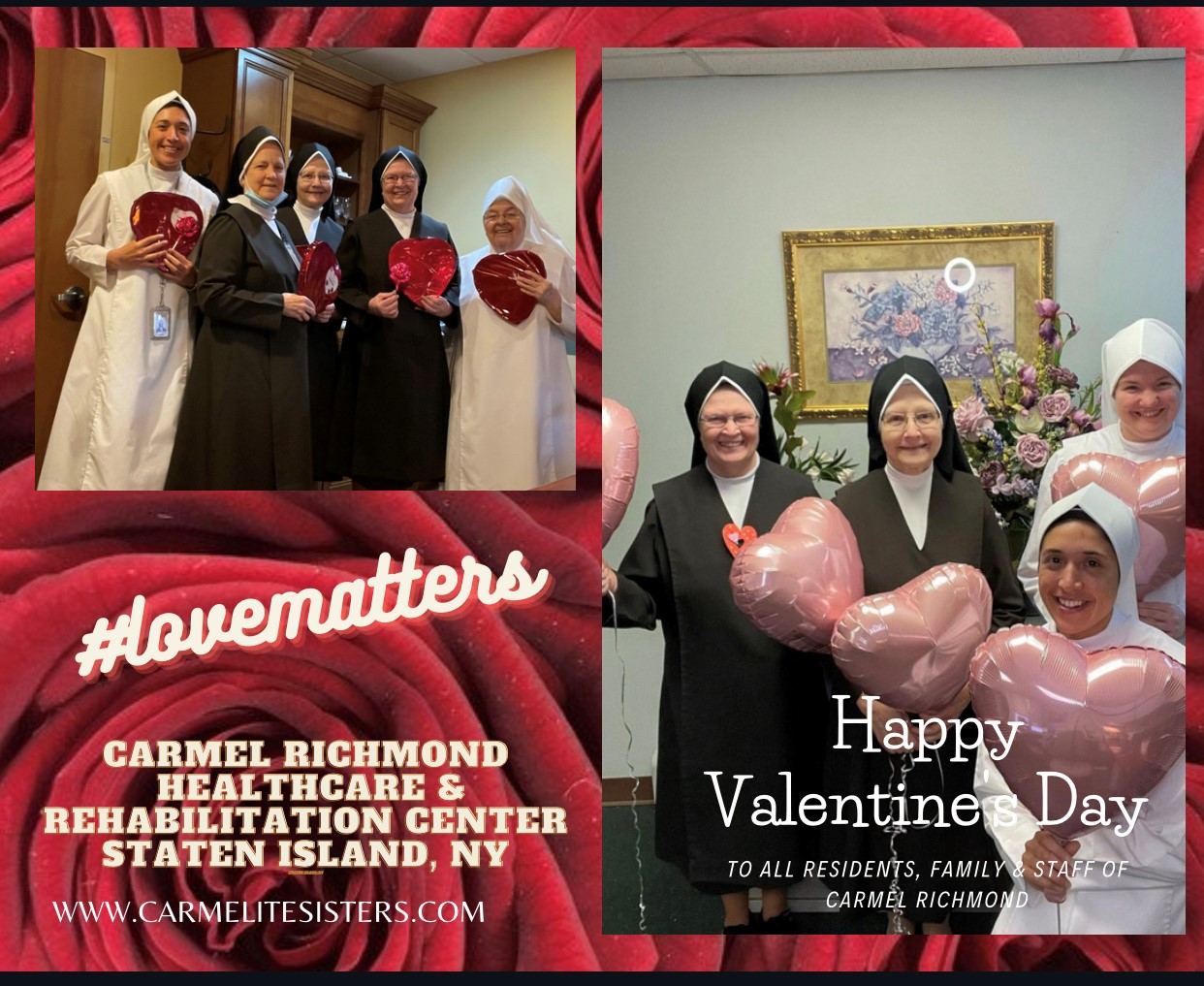 MOTHER ANGELINE MCCRORY MANOR, COLUMBUS, OH
Story/Photo: Sr. Ann Elizabeth, O.Carm.

Our Staff on their way to deliver balloons to residents!! Happy Valentines Day🥰🥰