The Difference is Love in Action
MOUNT CARMEL CARE CENTER, LENOX, MA
Photo/Story Credits: Sr. Sean Damien Flynn, O.Carm.
Sr Cyril Methodius, O,Carm. led a Communion Service at Mount Carmel Care Center with an assist from her fellow Carmelite Sister Sean Damien. They then joined some of the Residents in saying the Rosary.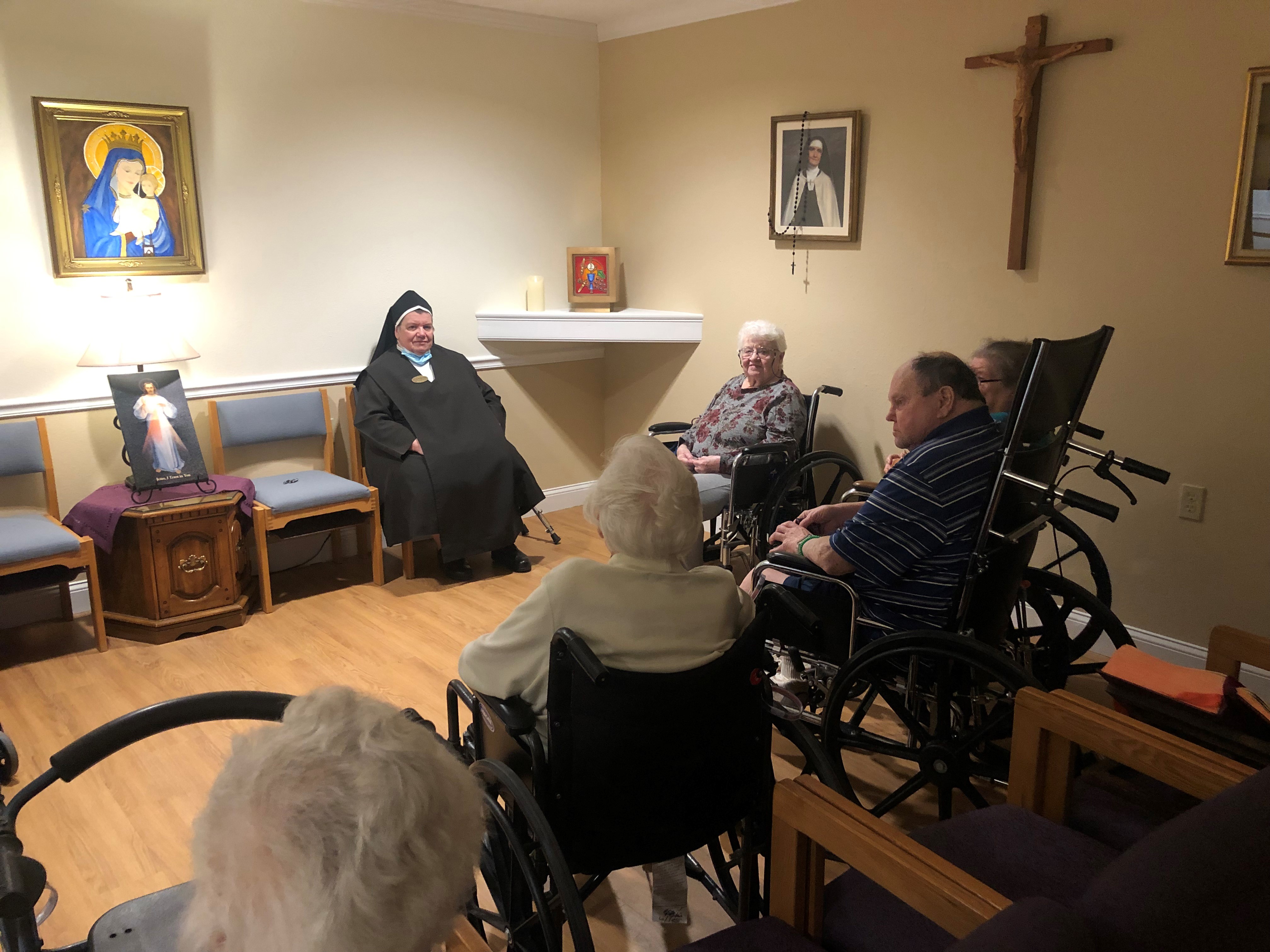 OZANAM HALL NURSING HOME, BAYSIDE, NY
Photos/story credits: Sr. Madeline Angeline Fasano, O.Carm.
Barbara Hale is a resident of the 9th floor at Ozanam Hall Nursing Home. She has been an Episcopalian and wanted to become Catholic. She was inspired by the life and people in the Home, and moved by the example and piety of others, on how they treated each other, she wished to be part of it.
So, her dream finally became a reality! Two seminarians from the Diocese of Brooklyn who visit our residents regularly, Deacon Kevin Rueda and Deacon David Rodriguez, were in attendance. Barbara's family were also in attendance- her daughter Susan Hale, her son Michael Hale and son-in-law Martin Collins who acted as her sponsor.
Our celebrant was Reverend Al Barozzi who is our faithful celebrant who has offered Mass everyday for the last two years.

Welcome, Barbara, as we walk the path together as one and doing His will!
Click on photo: