Story from Home: Carmel Richmond: "Co-Workers Helping Co-Workers"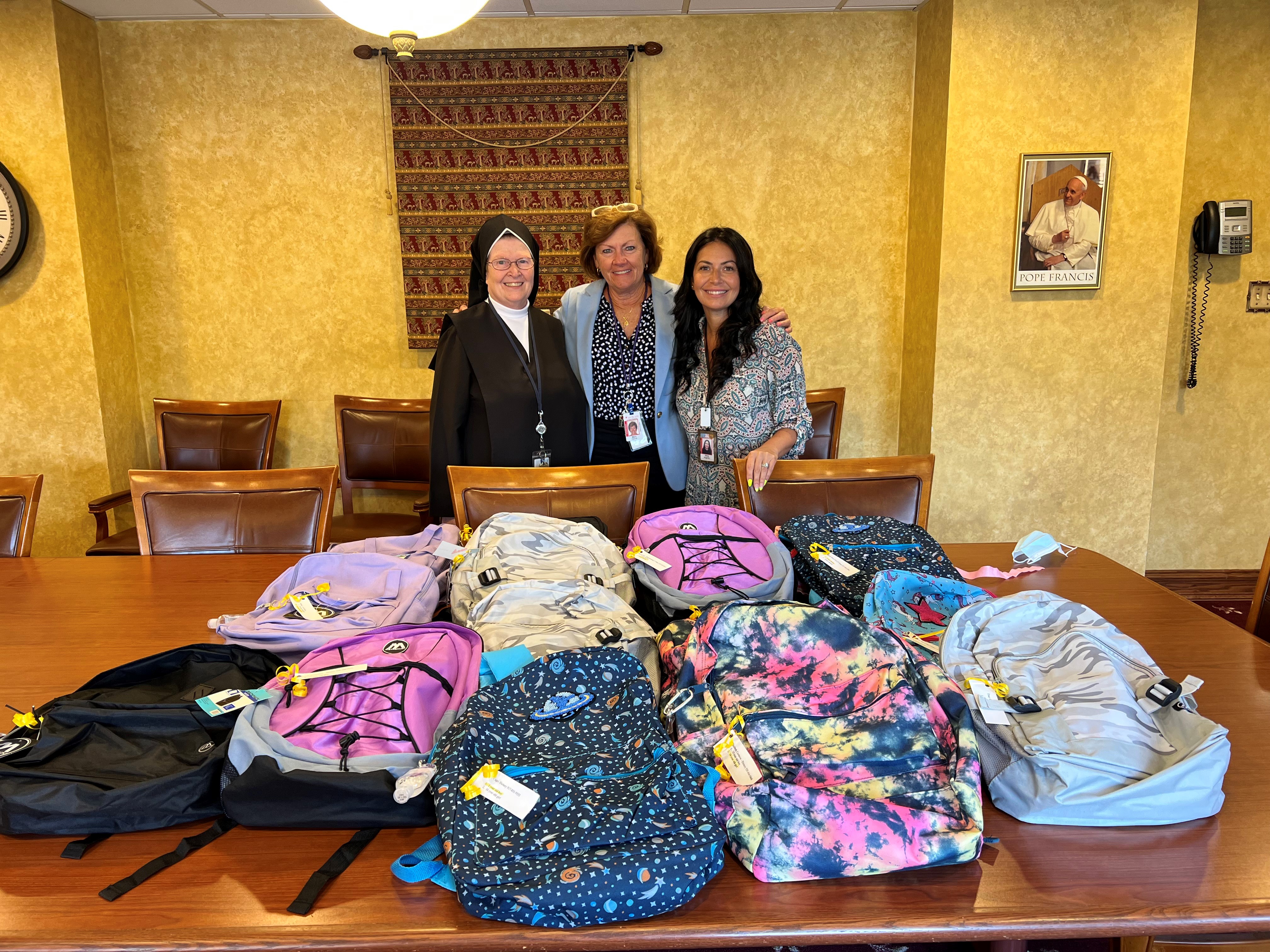 Carmel Richmond hosted a Back Pack Drive with "Co-Workers helping Co-Workers." Through the generosity of our staff- money, back packs, books, pens, pencils and other supplies were collected and given to staff members with young children going back to school. This was Mission in Action!
Pictured are Sr. Patricia Rawdon, O.Carm., Director of Mission Integration; Mary Beth Francis , Administrator; and Gina Esposito, Chief Clinical Officer.