Profession of Perpetual Vows 2022
On April 23, 2022, on this beautiful day of the Easter Octave, Sister Maureen Paul Angeline and Sister Luke Mary Angeline professed Perpetual Vows with the Carmelite Sisters for the Aged and Infirm. The Eucharistic celebration was held at Saint Teresa's Motherhouse chapel in Germantown, New York. The presiding celebrant was Very Reverend Mario Esposito, O.Carm., Prior Provincial of the Carmelite Fiars of the Saint Elias Province. Also present at the altar was Reverend James Hess, O.Carm. The Carmelite Brothers of the same Saint Elias Province provided liturgical service and assistance.
With the additional live-stream coverage of the event, the Mass celebration was attended by Carmelite Sisters, Friar-Novices and Sister Maureen Paul's and Sister Luke Mary's family members and special friends. We are grateful for the supportive presence of Sister Luke's invited religious Sisters of several Congregations- Little Sisters of the Poor, Missionaries of Charity and Sisters of Saint John the Baptist. The sight of these religious Sisters, and the witness of Sister Maureen Paul's and Sister Luke Mary's commitment, gave a wonderful testament to the beauty of religious consecration and vocation! May many more young women hear the call of the Master to work in His Vineyard! We thank everyone who has worked hard to make this celebration special and enjoyable!
A Special Thank You from Sister Maureen Paul Angeline, O.Carm: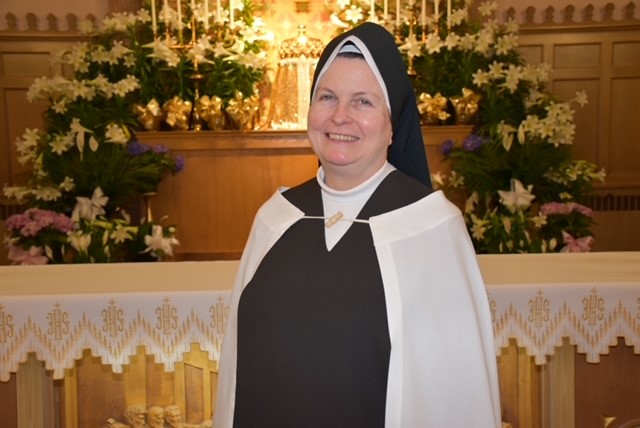 "I am grateful to God for my vocation and to the Carmelite Sisters for the Aged and Infirm for their love, kindness, and support in my vocation journey. I especially want to thank Sr. Mark Louis Anne Randall, Sr. Patricia Rawdon, Sr. Cyril Methodius Kasper, Sr. Lois Wetzel, and Sr. Maria Therese Healy. I am grateful to Reverend Mother Mary Rose and Council. There are many other Carmelite SIsters to whom I owe a huge debt of gratitude, and space does not allow me to list them all, so suffice it to say if you have O.Carm. after your name, THANK YOU! I want to thank my family of choice who have been with me through thick and thin with unconditional acceptance, love, and support, especially Vicky and family, SAM, Rebecca, Dave, and Marilyn. And last, but not least, my relatives both living (Danny, Joe, Avis, Murt, and Barb), and deceased (parents, grandparents, aunts, uncles, and sisters)."
A Special Thank You From Sister Luke Mary Angeline, O.Carm.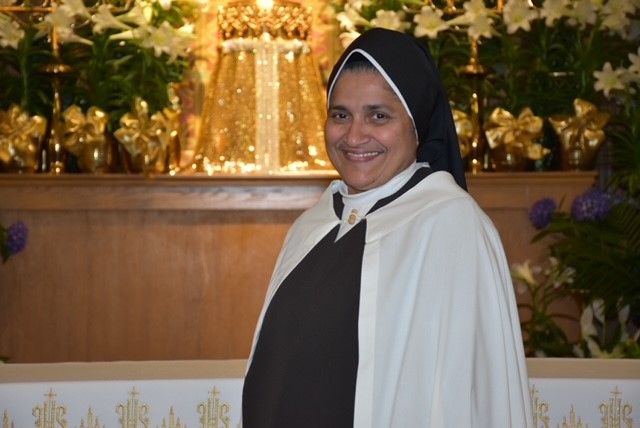 "Serious thoughts about my vocation was a remarkable spiritual journey. Though it was a difficult decision, God made it easy through the people He placed in my life, the Carmelite Sisters, my family and friends, and all those religious people who are connected to me. Through the inspiration and guidance of these people God provided the spiritual, emotional, physical support and stability needed to bring me to this day. I am grateful to God for all of you and for the love and support you have given me. I ask for your continued support and prayers in all my future endeavors. You are all in my prayers as well."
Final Vows April 23, 2022 from Avila Institute of Gerontology on Vimeo.
CLICK ON FIRST PHOTO TO BEGIN SLIDESHOW