March 31: Lenten Reflections
by Sister Madeline Angeline, O.Carm.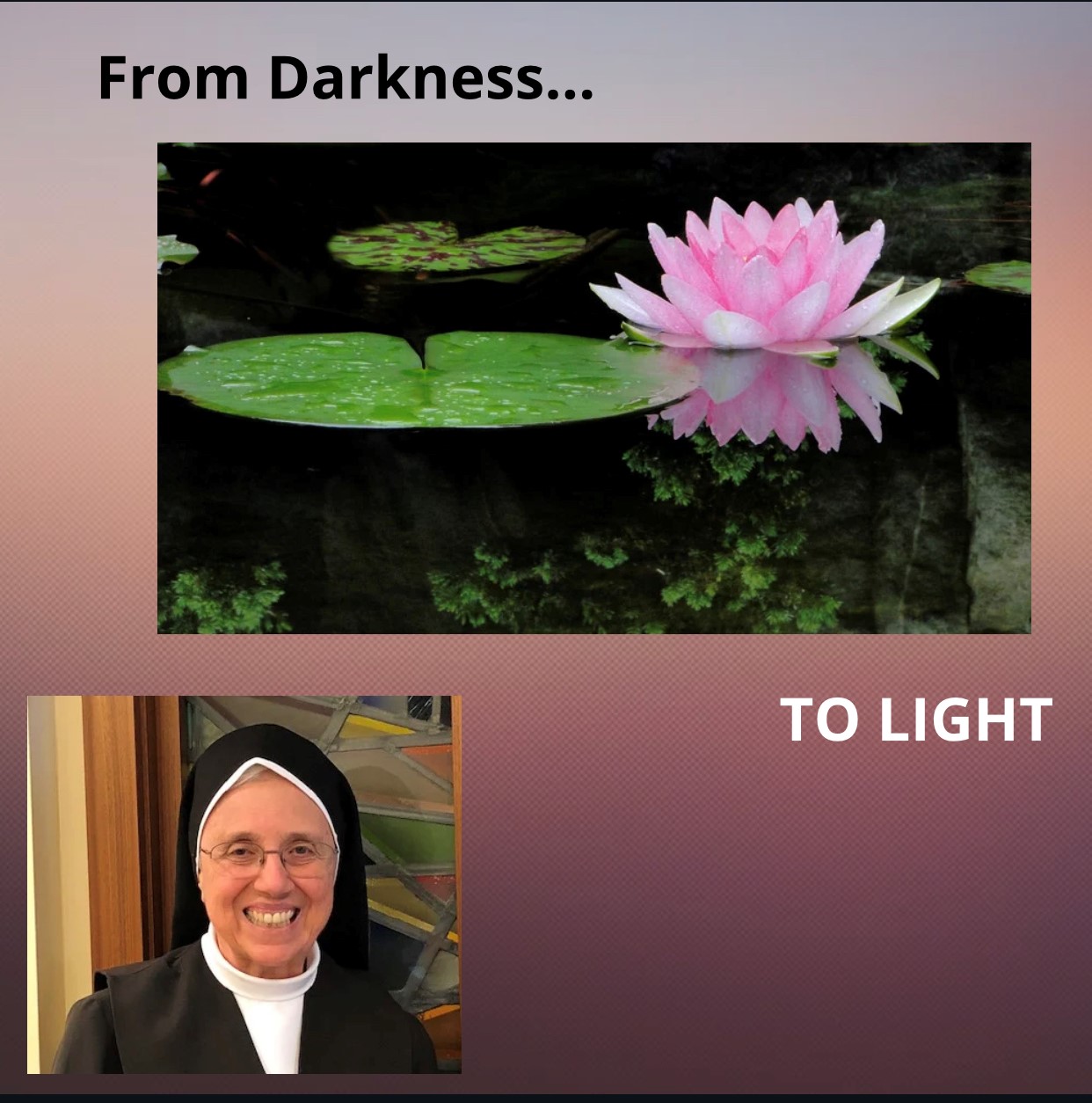 Our second year is still in the remnants of the pandemic and its uncertainty. Then, more suffering as conflict between two countries erupted. Where are you, Lord? I hear your word but at times I do not pay attention or I do not understand. Help me to understand. I often wonder. How do I know that there is something beyond this world when I am called home? What is it all about? Then, I look at the world created by Him the Creator- rivers become oceans, seeds become plants, birds are born to fly in the wind, leaves dress the trees, and my senses are opened to the wonder of my Savior. He who gave His life for us and promises that "whoever does my Will receives a hundredfold in this life and eternity in the next."
This brought back a memory of a book I received when my mother died. It was given to me by a friend and Sister in Carmel, Sister Mary Elizabeth.
Professor, Pastor and writer Walter Dudley Cavert expressed the idea with helpful insight:
"In the bottom of an old pond lived some grubs who could not understand why none of their group ever came back after crawling up the stems of the lilies to the top of the water. They promised each other that the next one who was called to make the upward climb would return and tell what happened to him. Soon one of them felt an urgent impulse to seek the surface; he rested himself on the top of a lily pad and went through a glorious transformation, which made him a dragonfly with beautiful wings. In vain, he tried to keep his promise. Flying back and forth over the pond, he peered down at his friends below. Then he realized that even if they could see him they would not recognize such a radiant creature as one of their number. The fact that we cannot see our friends or communicate with them after the transformation, which we call death, is no proof that they cease to exist."
A timely thought to help me realize that God loves us that He died for our sins on the Cross… Bringing us into the Light.