March 21: My Lenten Reflections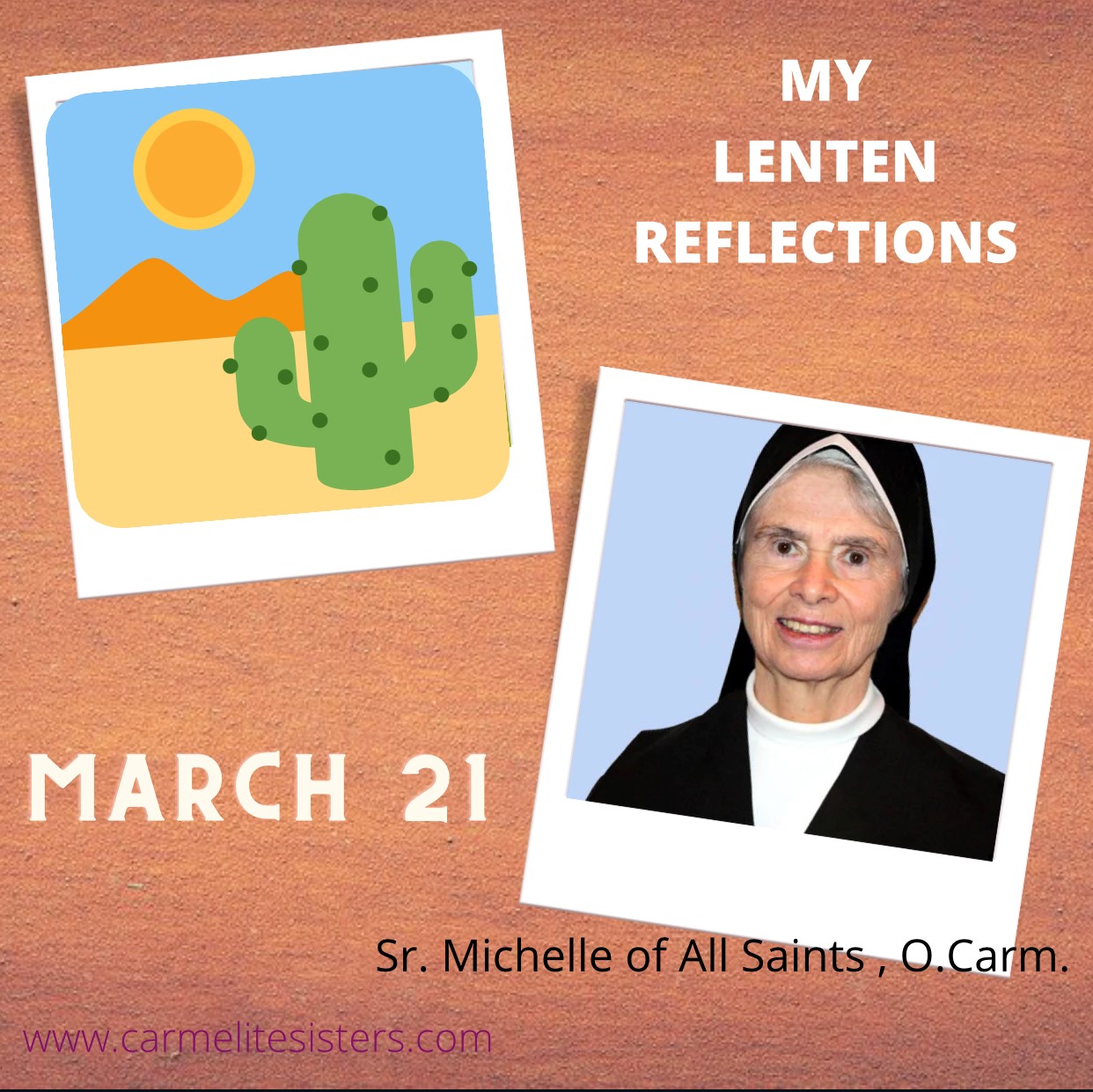 Lent is a time of silent and personal reflections and deep prayer. As we travel with Jesus during these Lenten days, we remember His agony in the garden, His trials, pain and agony. It is a time to walk with Him to Calvary, knowing that He went through it because of our sins and that of the whole world, for our eternal salvation. As we sit silently and hear the three nails going into His hands and feet, we meditate and feel His excruciating pain and anguish.
Lent is a time to read the Scriptures and follow the Stations of the Cross each day. We hear Him as we listen to Jesus crying out to our Heavenly Father, "Forgive them, Father, for they know not what they are doing." We also need to forgive anyone who has offended us. Lent is a good time to offer our little crosses.
Yes, there is the time of hope and joy as we reflect on His Resurrection. We walk the road to Calvary knowing the joy and light we will have on Easter Sunday. We will then sing, "Alleluia, Alleluia, Christ has risen!"