"Casting the Nets"
by Sister Michelle Elizabeth, O.Carm.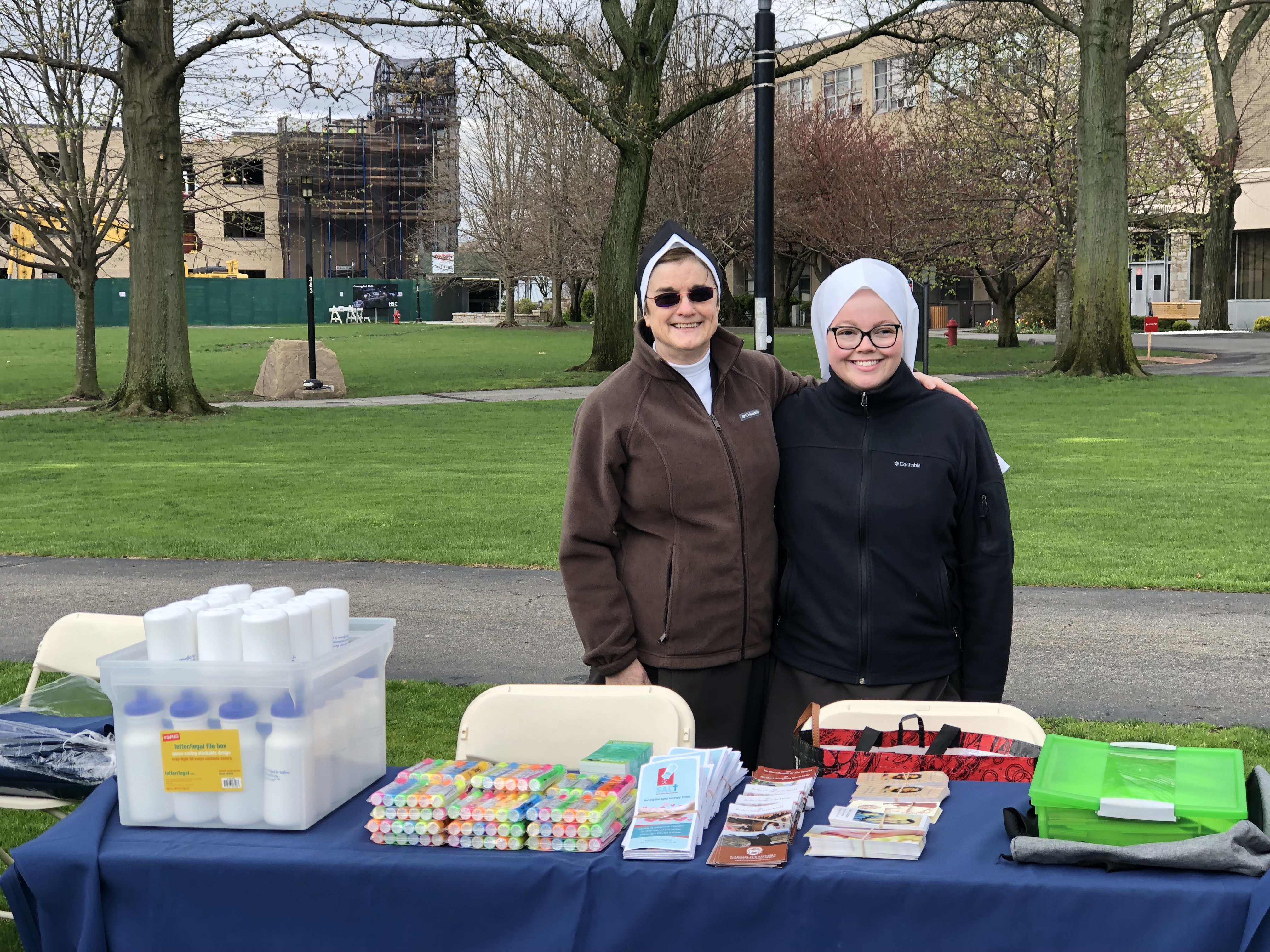 On Tuesday, April 19, Sister Mary and I attended the "God Calls. You Answer" vocation fair at St. John's University in Queens, NY. The event was held on the lawn in front of the library on campus. Many students walked past on their way to classes and study sessions. There were roughly fifteen other religious communities, of both men and women, in attendance for the fair. It was quite cold for mid-April, which made interacting with the students difficult. However, it was still a beautiful day overall. Before the end of the day, Sister Mary and I stopped in the chapel to make a visit to Our Lord, and to our happy surprise we were able to spend some time in adoration of the Blessed Sacrament, and even receive Benediction. It felt like such an appropriate note to end our day on.
Throughout the day Sister Mary kept praying, "Well, Lord, we cast the net and went fishing. The rest is up to you." Her prayer has stayed with me throughout the days since the fair. While the weather may have been poor, and our interactions with the students minimal, we do not know the true impact our being on campus made. All we can do is cast the net, the rest is up to Jesus.
----------------------------------------------
Do you or someone you know interested to know more about our life and ministry? Contact us and we will be happy to walk with you in your journey!