Bishop Brennan Visits Ozanam Hall
Story/Photo Contribution: Sr. Madeline Angeline, O.Carm.
On January 31, 2022, our new bishop of the Diocese of Brooklyn, Bishop Robert Brennan , came to Ozanam Hall Nursing Home to visit some of his Priests. The two Sisters in the picture are members of some School Sisters of Notre Dame who reside here at the Home. We also have a Discalced Carmelite Nun, a Dominican Sister and a Sacred Heart Brother. Bishop Brennan spent almost 2 hours speaking to all we met on the way. We are grateful to the Bishop for spending his day with us and looking forward to his promise of return for an occasion all could attend!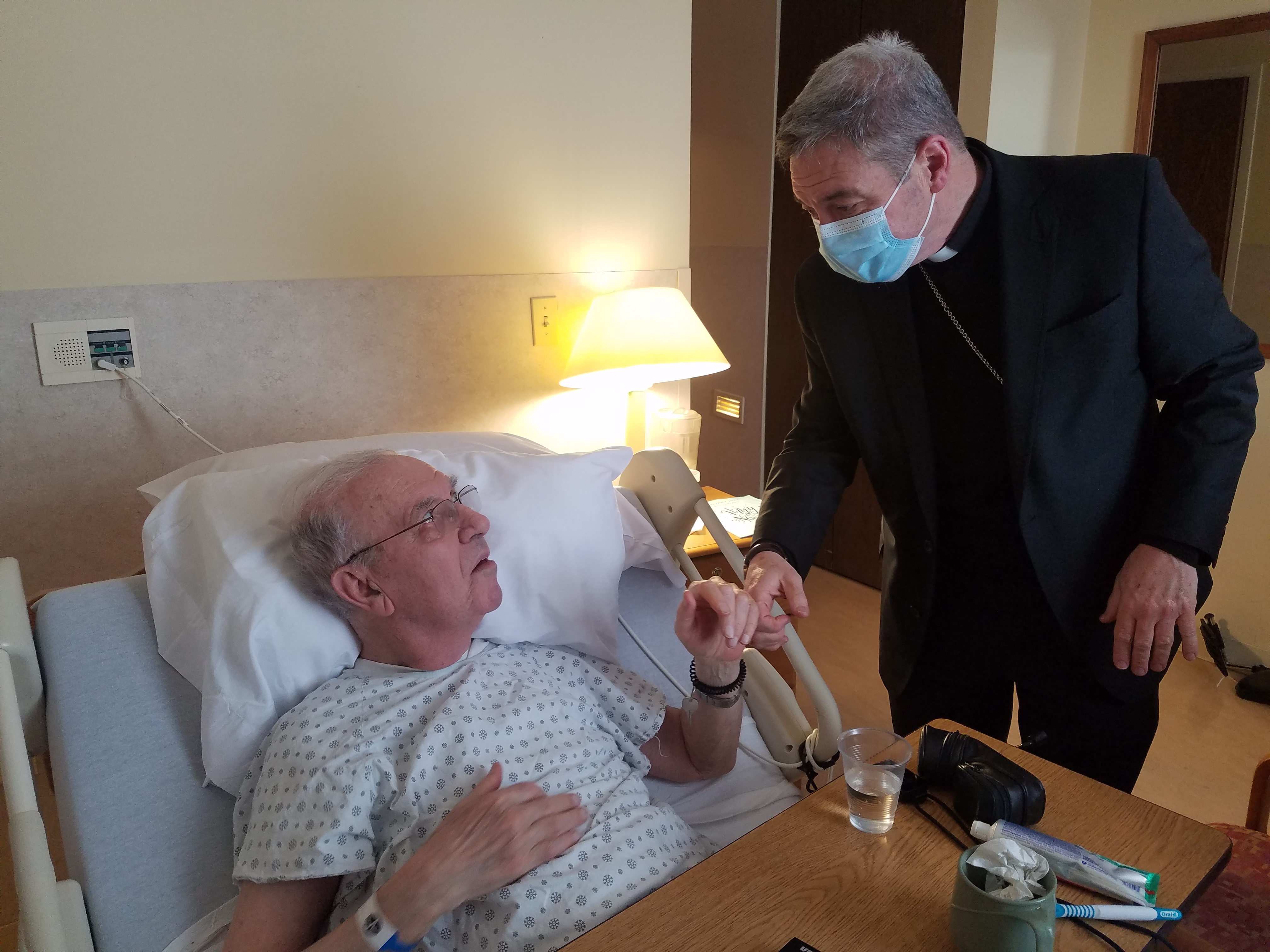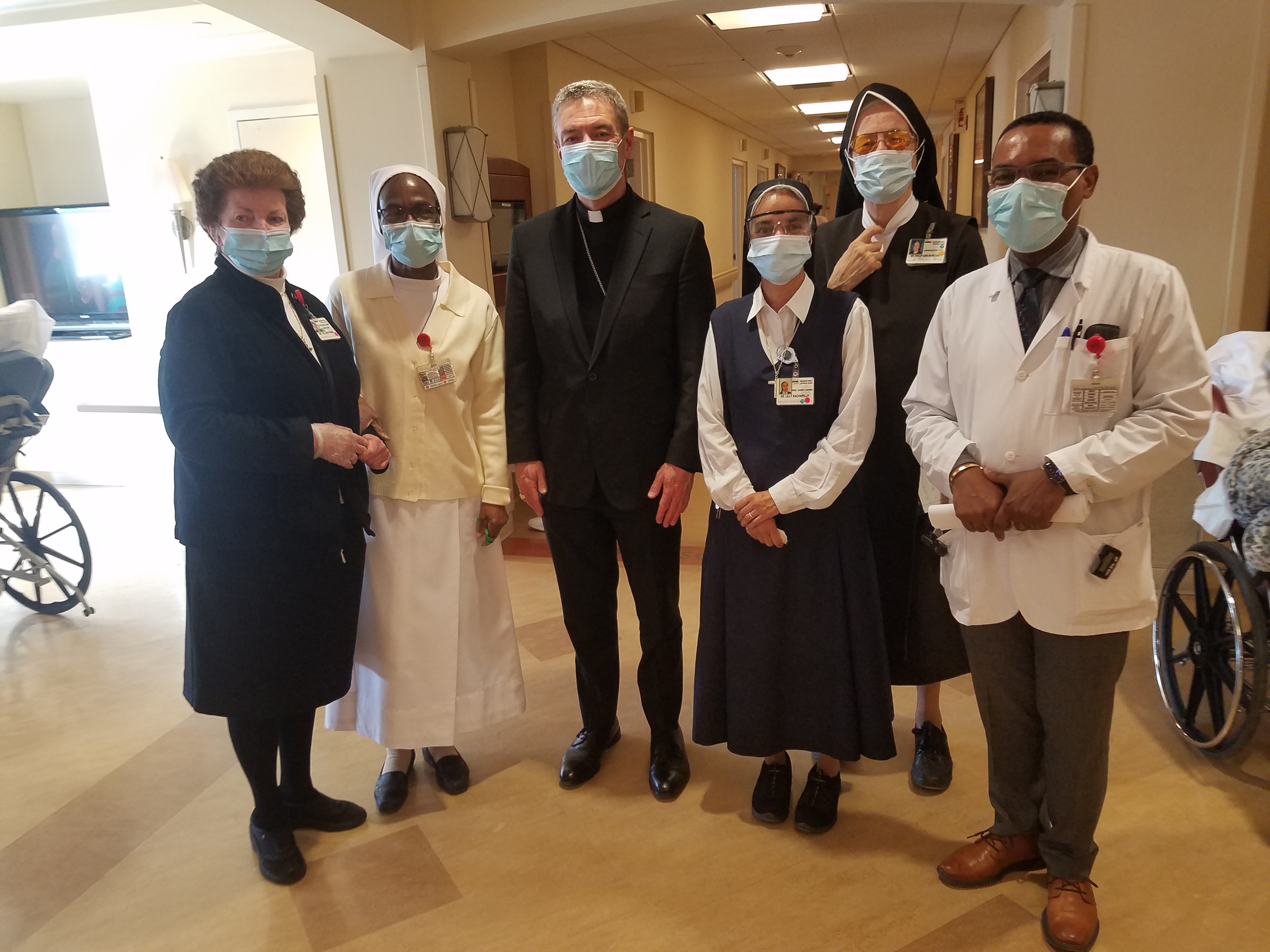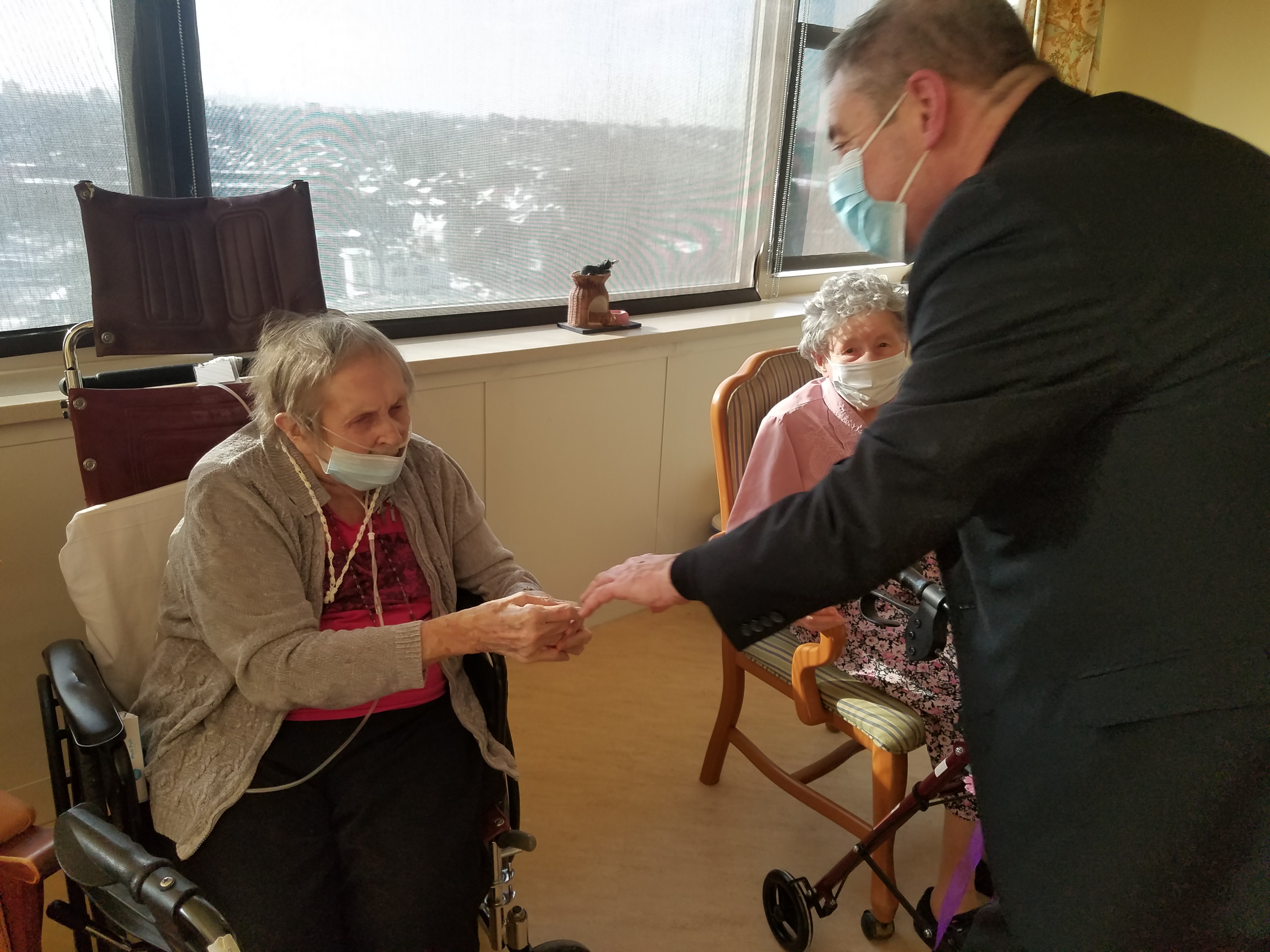 If you want to know more about the life and vocation to the Carmelite Sisters for the Aged and Infirm, please contact Sr. Mary O'Donovan at 518-537-5000 or email srmaryod@stmhcs.org